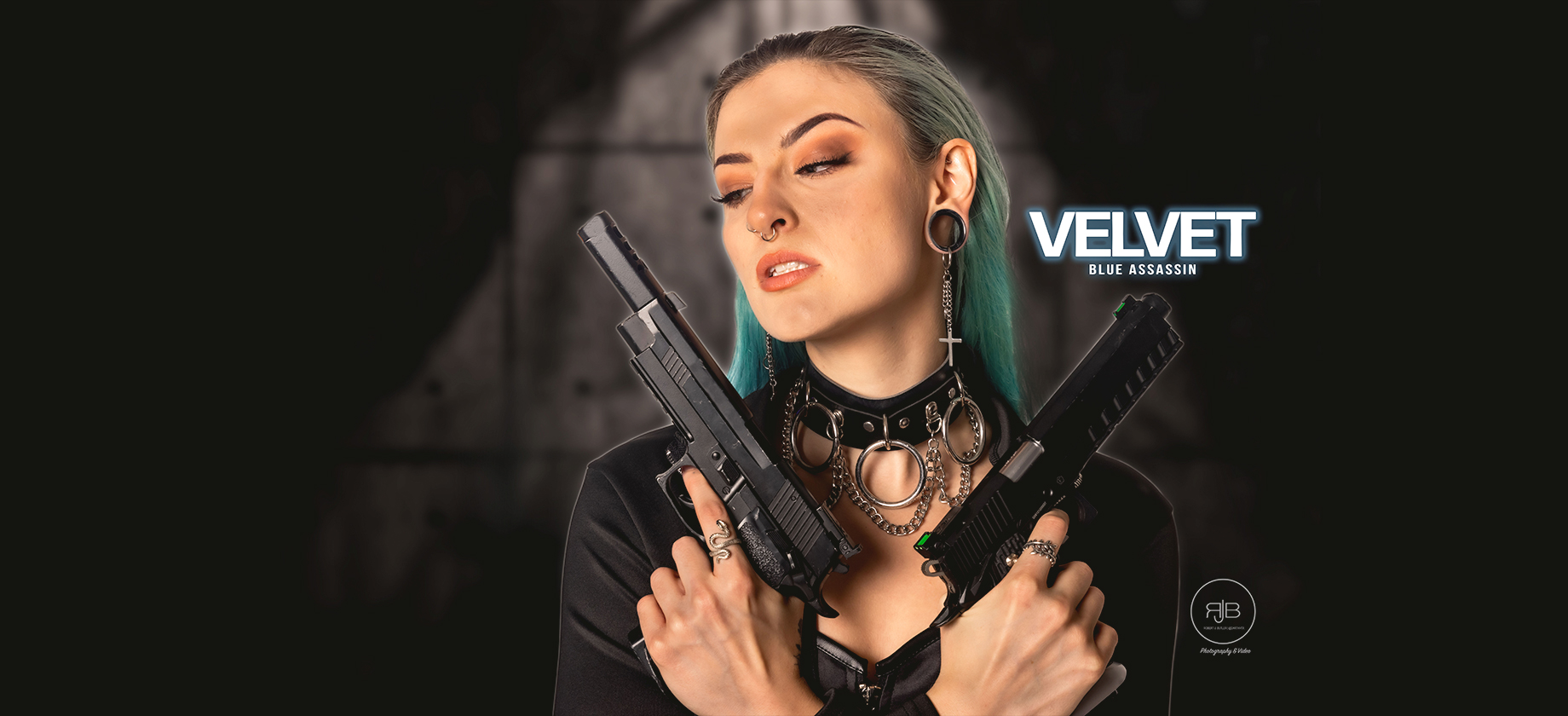 Logline:
Ex-foreign agent turned assassin for hire tracks down rogue government spies but her past brings her face-to-face with a formidable opponent.
This is a story of a single-minded and highly motivated ex-agent turned assassin named Velvet who uses her specific skills to enact justice on those who betrayed her.  During her path to revenge, she encounters not one but two opponents that stand between her and absolution.
This film is a cross between John Wick and Sucker Punch with a nod to Atomic Blonde and Red Sparrow.
Why Blue Assassin?  "Blue" is used as an adjective for a woman as learned, intellectual.
CAST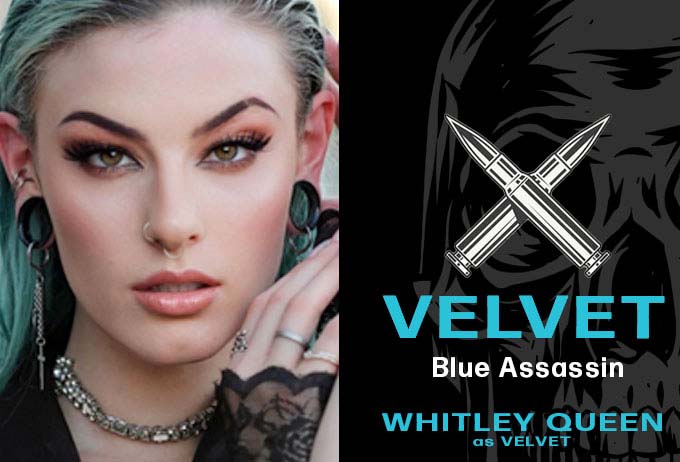 Actress: Whitley Queen as VELVET
IG: @whitleyqueen
Whitley is an alternative tattooed model based in Dallas/Ft. Worth who  has recently made a career out of it since 2021. As a person no stranger  to artistic creation, Whitley is excited to bring her passion and  energy to the role. "I know I wanted to be part of the production once I  read the script and talked with Robert", Whitley stated, "the character  of Velvet spoke to me and honestly I think she is just bad-ass!" She  practices theatrics and filling a role with every shoot she does; with  this being her first short film she is ready to enhance those acting  skills.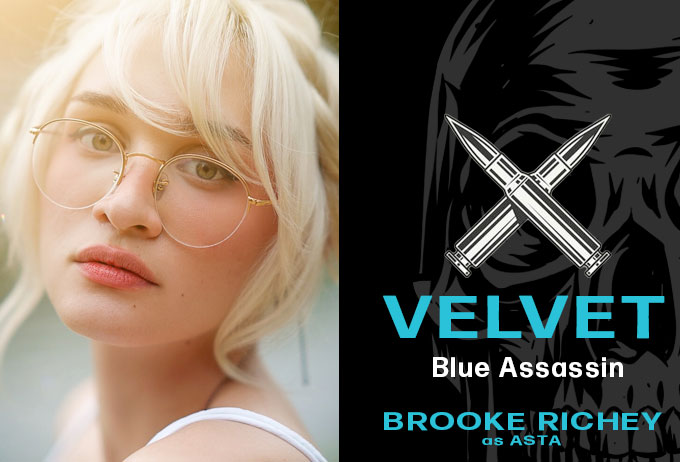 Actress: Brooke Richey as ASTA
IG: @model.richey
Brooke is a photographer with a love for animals, art and cosplaying.  She spends her free days at home playing video games or watching anime,  when she gets motivated she loves to draw or paint. Brooke is nervous  but excited and ready to be a part of Roberts "Velvet: Blue Assassin"  playing the role of ASTA. Brooke stated "After talking with Robert I  felt I was manifested for this role! Robert told me I had the exact  image he was looking for to play Asta. Although I've never acted before  I'm very excited to be a part of this creation".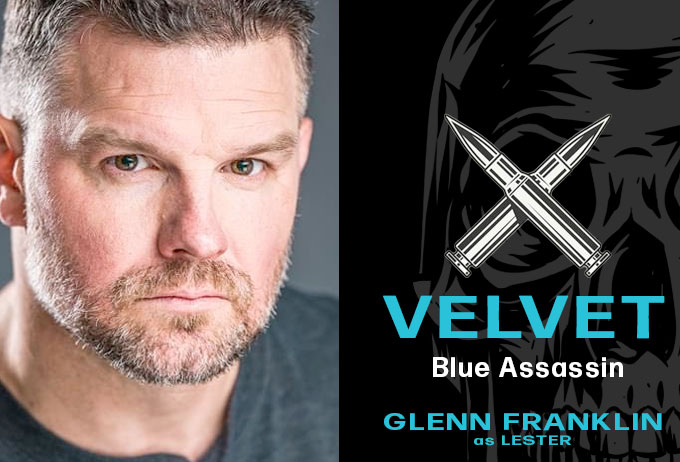 Actor: Glenn Franklin as LESTER
IG: @glenn76
Glenn Franklin is professional actor based in DFW! He has been a part of great production s like Take Me To Banaue, Texas Kill City, Heavy, God's Tired!, and is currently working on his own Feature Severed, and Jerry's Time! He also attends Glenn Morshower's The Extra Mile Working Actor's Workshop! He is very excited to bring the role of Lester to life!
Studio:
Fandom Studios
IG: @fandomstudiostx / @darthvtx
FB: @fandomstudiostx / @rjbdirector