Cast and Creator of VELVET: Blue Assassin to attend Arlington Comic Fest 2022
August 3, 2022
0 Comments
---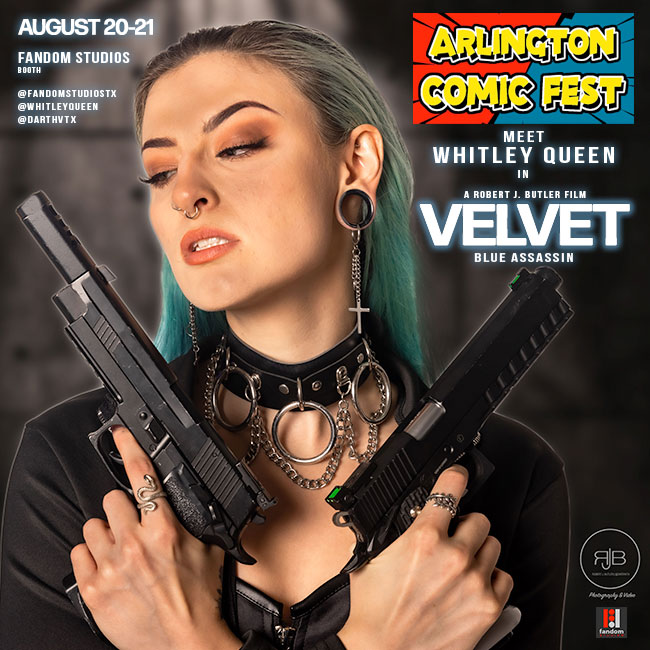 Ready for Arlington Comic Fest!!! @arlingtoncomicfest
Join Whitley Queen as VELVET and writer/director/DP Robert J. Butler August 20-21 at Arlington Comic Fest held at the Bob Duncan Center, 2800 S Center St, Arlington, TX 76014.
Saturday August 20     12:00pm-6:00pm
Sunday August 21       11:00am-4:00pm
Fandom Studios is an independent production company creating a new film called VELVET: Blue Assassin currently in pre-production.  We are doing all we can to get major Streaming Services to notice us and can use your help!  TX-based cast & crew. KICKSTARTER Coming soon!
Please stop by our booth for a free photo and cast autographs!
#velvetblueassassin #velvetfilm #fandomstudiostx #shortfilm #filmmaking #actress #action #thriller #preproduction #acf #arlingtoncomicfest #whitleyqueen #darthvtx #robertjbutler 
Tags:
assassin
,
film
,
velvetblueassassin
,
whitleyqueen